Form, Function And Style Combine In Dodge Ram Trucks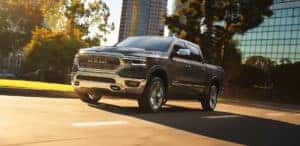 Whether you spend your days working farms along the Connecticut River or making a commute to Hartford or Springfield, Dodge Ram trucks provide the power and performance to get the job done. Not only are these trucks great workhorses, they combine the latest in technology with a graceful look and style that will not fail to impress wherever you go. By combining smooth styling with a generous power pack and providing the technology to keep you in touch, the Dodge Ram truck continues to be a true American legacy.
Getting The Job Done!
Ram trucks put the power in your hands to get the job done. From the 3.4-liter V-6 L-220 or 5.7-liter V-8 Hemi options with the Ram 1500 Series to the 6.4-liter V-8 L-392 or the Turbo Diesel I-6 power pack of the Ram 3500 Series, Dodge Ram trucks deliver the horsepower to tackle any job. When coupled with a robust six- or eight-speed Dodge transmission, depending on the model, Dodge trucks strike the perfect balance between performance and fuel economy to ensure you get the right value and power.
Room On The Move!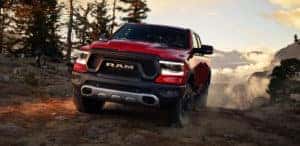 Ram trucks offer a wide range of options for both the interior and exterior capacity so you can get the right one for your lifestyle. From the roomy Ram 1500 Express Cab versions with a 6.4-foot box to the expansive 2500 series Crew Cab with an 8-foot box, there is more than enough room for kids, groceries and cargo. So you can pack enough for a weekend trip fishing on the Connecticut River to make it easy to pick up the kids from practice.
Technology To Go!
Options to keep you connected include touchscreens with voice and Bluetooth control and complete device integration. In addition, some models come equipped with Parking Assist, rear cameras, and total vehicle monitoring systems to keep you aware of your vehicle, inside and out. For those who might have trouble climbing in and out, some models have the Dodge Entry and Exit system that lowers and raises the vehicle to make it more comfortable for all. These safety features make Dodge Ram truck among the safest on the road.
No matter the job or demand, Dodge Ram trucks deliver the options and performance that is right for you. So whether you need to tow something or just want to take a scenic drive through historic Enfield, Connecticut, Dodge Ram trucks have the model to fit your lifestyle. To see how Dodge Ram trucks can work for you, contact Artioli Chrystler Dodge RAM today.